The Maddd Magician Presents: The Bat in Enhanced 3D!

A full-length film starring Vincent Price and Agnes Moorehead hosted by The Maddd Magician in 3D!

This is a pretty crazy film on its own and then The MM cuts in every once in a while to make things even crazier with funny skits, movie info, etc.

"The Bat" has been 3D enhanced by hand so not every scene has 3D in it but the host segments are true 2-camera stereoscopic 3D mastered from HD!

The Maddd Magician Presents is made especially for viewing on 3D TVs and mastered to a DVD in side-by-side format.

This DVD also comes in red/cyan anaglyph format (red/cyan glasses required. May be included, too soon to say.)

DVD was tested to play on Sony Playstation 3 and a Vizio 3D TV should work in most blu ray players and DVD players.

TV will not detect 3D, it must be switched into side-by-side mode manually.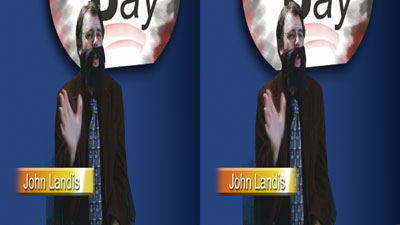 SEE! Director's Day skit featuring an hilarious parody of John Landis interviews! In 3D!

SEE! Magic as the Maddd Magician can only perform it! In 3D!

SEE! Goofy fake commercial break featuring cut-out figures in 3D!

SEE! "The Bat" as you've never seen it! (And it was never intended!) in enhanced 3D!

For now the DVDs are limited in number and only available on eBay!



Exclusive sneak peek! Unlisted on YouTube!
The Maddd Magician Presents: The Bat!